How to Pay Your KCRAR Dues Online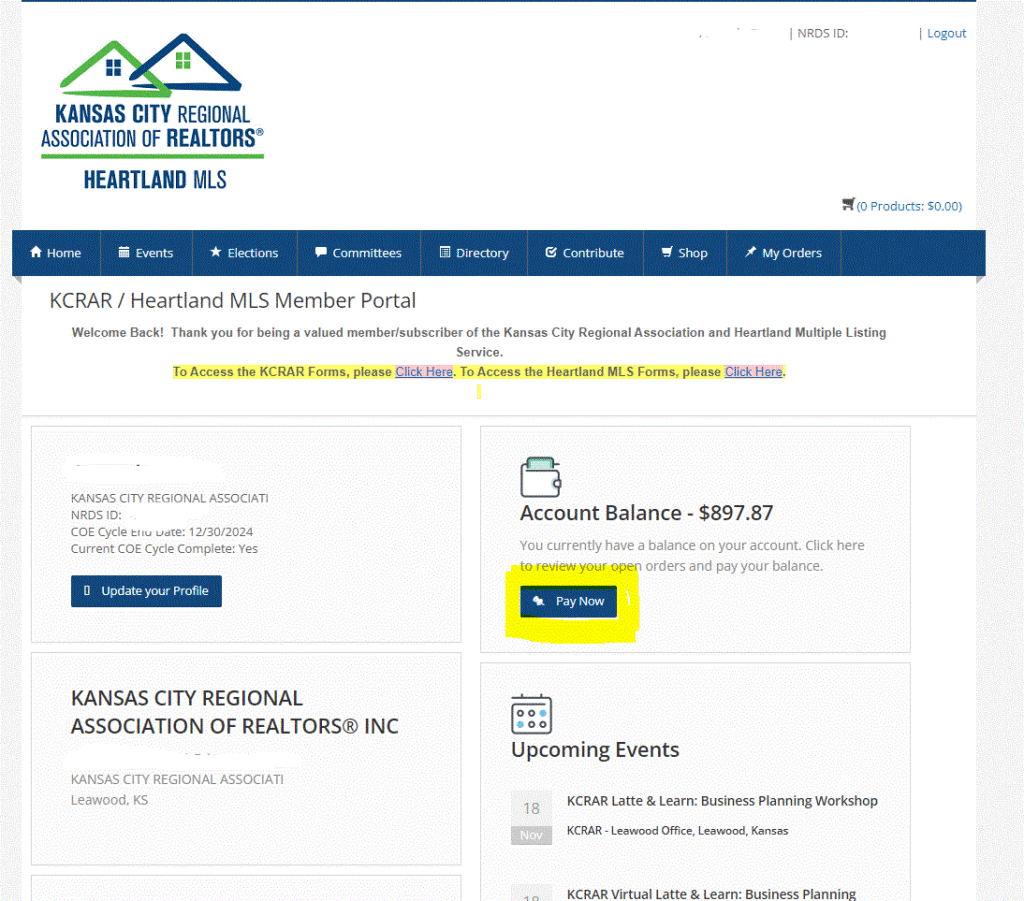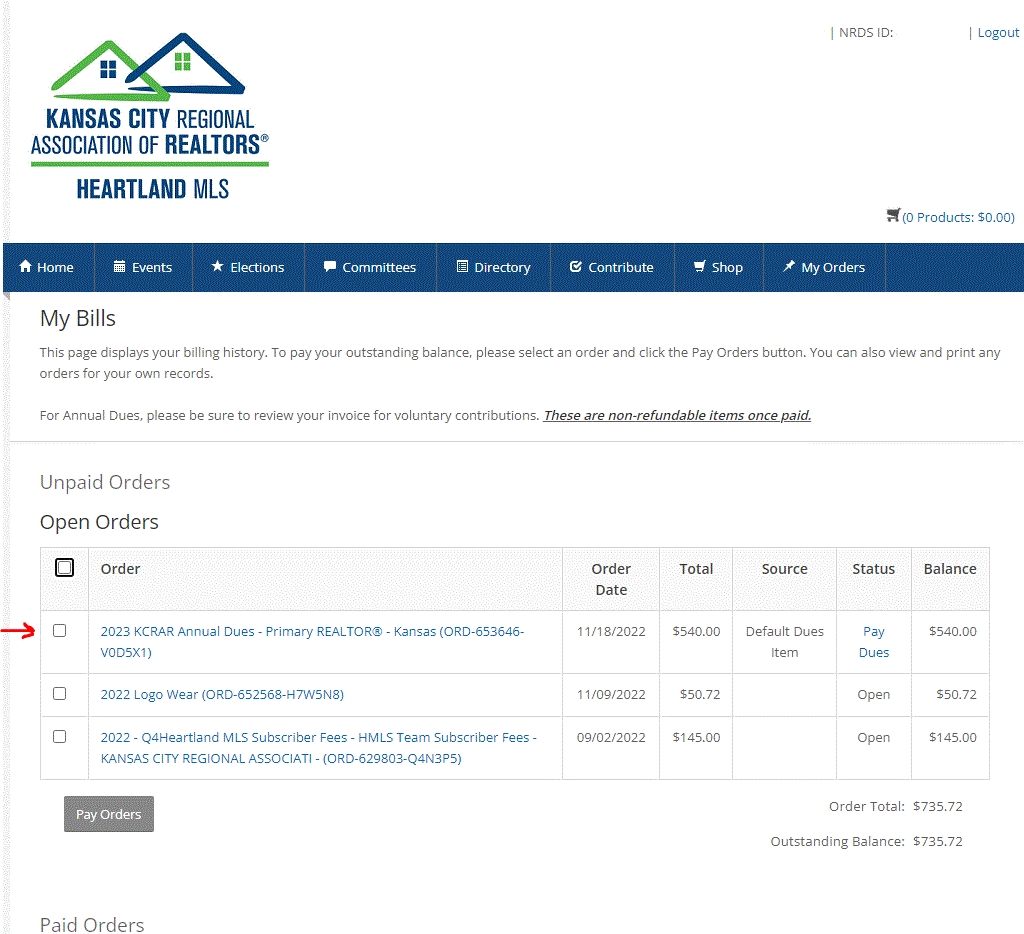 The quickest way to pay your KCRAR bill is online in the KCRAR member portal.
Once you've logged in, there will be a green "Account Balance" module on the lower left of the page showing your current amount due. Click on "Review and Pay Balance" and you will be led to your orders page.
Under your unpaid orders, you should see a balance for your 2023 KCRAR Annual Dues. Click "Pay Dues," and it will lead you to your order summary. Then click "Pay Now" to complete your payment online.  If you choose not to pay the RPAC Contributions or Voluntary Contributions, please select "edit" next to each contribution and opt out.  You may also click the "Print" button to access the paper statement for review or to return payment via check in the mail.
Have questions about your dues? Contact the KCRAR Membership Dept. via email at membership@kcrar.com or call 913-661-1600.