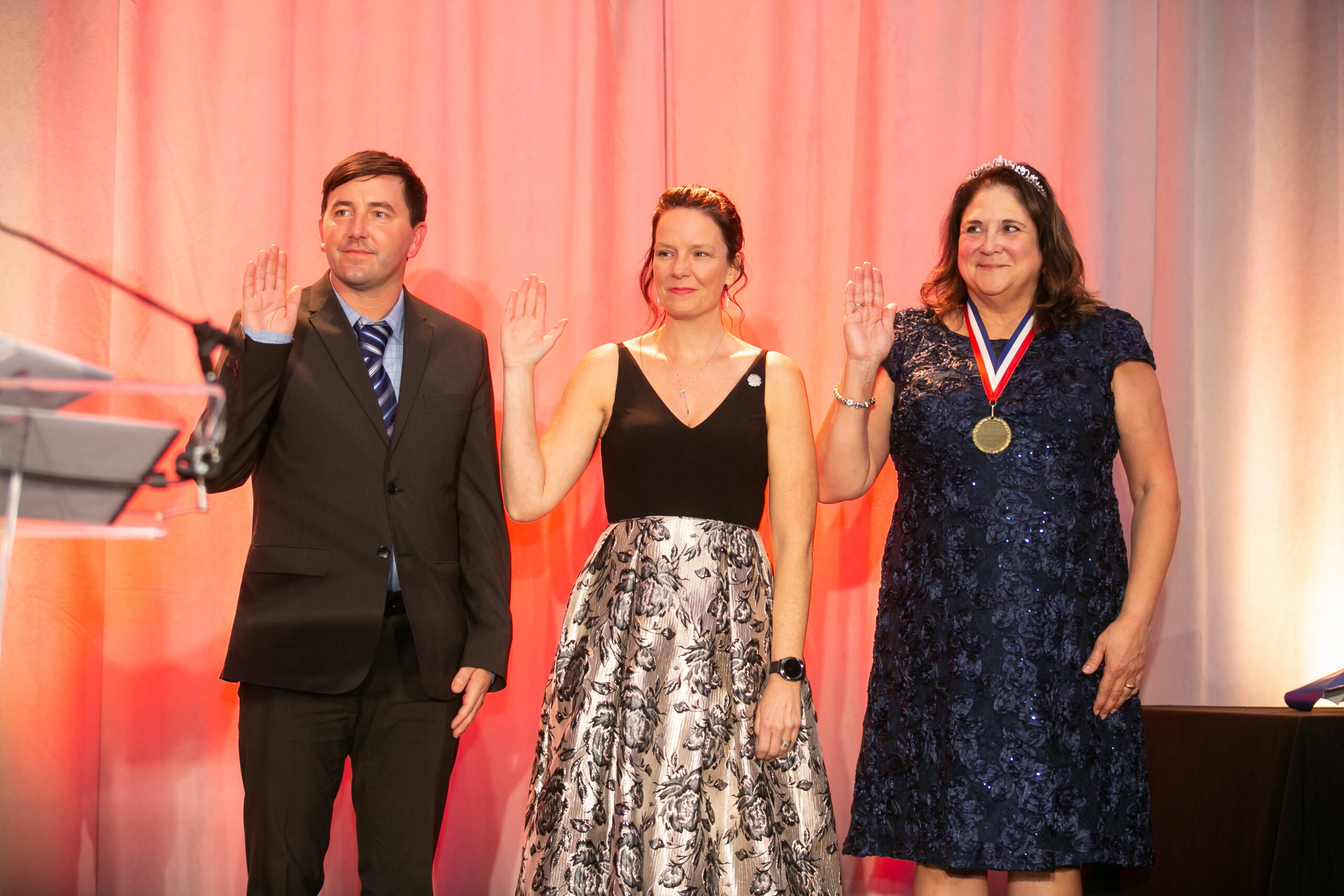 Photo courtesy of Missouri REALTORS®
KCRAR members achieved honors last week at the Missouri REALTORS® (MR) annual business conference last week in St. Louis, Mo.
2018 KCRAR President Andrea Sheridan was installed as MR 2022 President-Elect. She will be leading the State Association under President John D. Mayfield and alongside Treasurer Derek Schriewer and Past President Janet Judd. Additionally, 2020 KCRAR President Bobbi Howe was elected as MR 2023 Treasurer.
"Being elected to the Leadership Team of Missouri REALTORS® is both a humbling and rewarding experience," Howe said. "I am inspired by the leaders who have come before me and mentored me along the way. I look forward to helping grow even more future leaders for our amazing State Association."
Also at the conference, KCRAR was awarded the Presidents Cup by the MR for the fourth year in a row, recognizing its outstanding efforts in REALTOR® Advocacy and REALTORS® Political Action Committee (RPAC) fundraising in 2021.
"We had tremendous support from our members this year, both in our RPAC fundraising and our advocacy endeavors, and it's great to have our hard work recognized by MR," said Derek Ramsay, Sr Vice President of REALTOR® Advocacy for KCRAR.
Criteria for the Presidents Cup include meeting fundraising, member participation, Major Investor and Presidents Circle investment goals, as well as utilization of multiple NAR Advocacy and political support programs.
"Huge thanks to Terri Gilgour, 2021 REALTOR® Political Advisory Group Chair, the entire RPAG committee and all of our members who continue to support RPAC and our advocacy efforts," Ramsay said.
More opportunities to participate in KCRAR's advocacy efforts on behalf of homeowners and the real estate industry will be available for members in 2022.