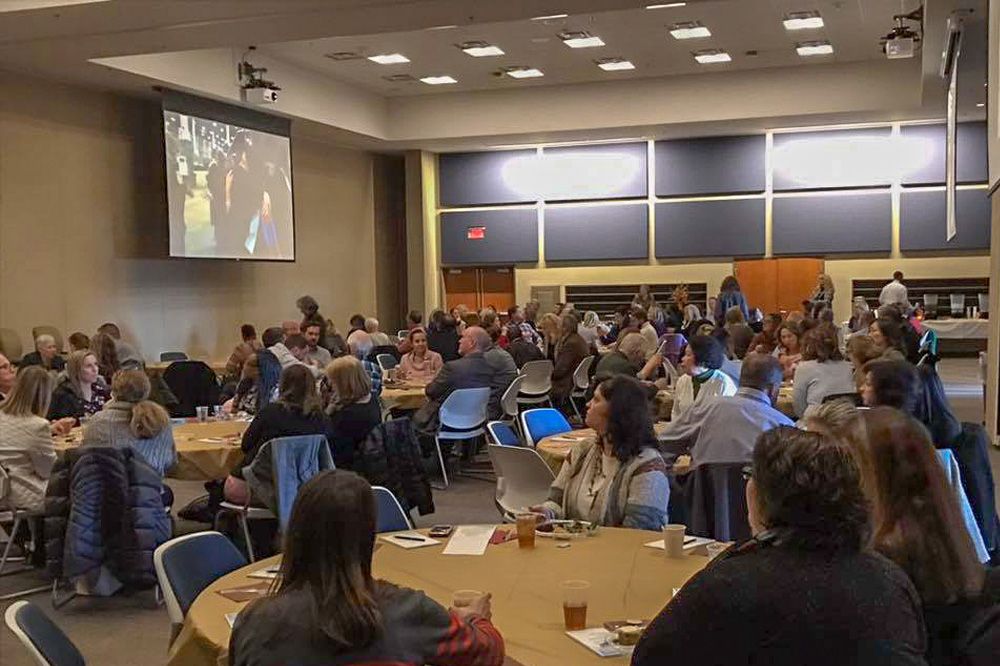 Over 120 Kansas City REALTORS®
received a special update on current programs and trends in the Blue Valley
School District from the Blue Valley School District's leadership team on
Thursday, Nov. 29. KCRAR was happy to partner with Blue Valley Schools on this
complimentary Lunch and Learn program with the goal of providing relevant,
up-to-date information to members regarding local schools.
Schools are one of the most
important factors for many buyers when considering which home to purchase. The
quality of education in local schools has proven to be a driving force in the
continuing growth and strength of residential and business communities in the
Kansas City region.
Student achievement is at an
all-time high in the Blue Valley School District. From record-breaking ACT
scores to national recognition for innovative school programs, Blue Valley
Schools Superintendent Dr. Todd White and other administrators provided the
attendees with an overview of the district's programs and trends as well as an
interactive question-and-answer session.
Much of the information that was
discussed during the program can also be found on the school district's website.
In addition, the district has established a New to
Blue Valley page on the website, which provides information to
homebuyers who are thinking about purchasing a home in the district.
KCRAR is actively working to
schedule similar programs with other school districts in the region, so please
watch your email for announcements on future programs. KCRAR is committed to
providing its members with high-quality programming that will help its members
provide more information on local schools and better service to their
customers.